Are you looking to get cosmetic dentistry in New York City?
You look your best when you smile; this is a universally accepted fact. The American Academy of Cosmetic Dentistry can confirm this, as their survey says 96% of American adults believe that "a beautiful smile makes a person appealing to the opposite sex." If you have less than perfect teeth, you might have dreamed of having a smile makeover.
However, it is also a generally accepted fact that the key to an attractive smile is a beautiful set of teeth. This is where cosmetic dentistry gets into the picture, and why cosmetic dentistry in New York City for example is a booming industry. But with the many dentists in the market claiming to offer the best smile makeover, picking the right NYC cosmetic dentists can be a challenging task.
If you live in New York, and you are searching for the right dental practice to fix your smile, then you have come to the right place. Here's a comprehensive guide on how to find the right dental office in New York specializing in cosmetic work.
A quick note on NYC cosmetic dentists
While the American Dental Association doesn't specifically recognize cosmetic dentistry as a specialty field yet, (there are currently 12 dental specialties recognized by ADA) it is important to note that dental specialists undergo intensive special training that focuses on the aesthetic side of dentistry.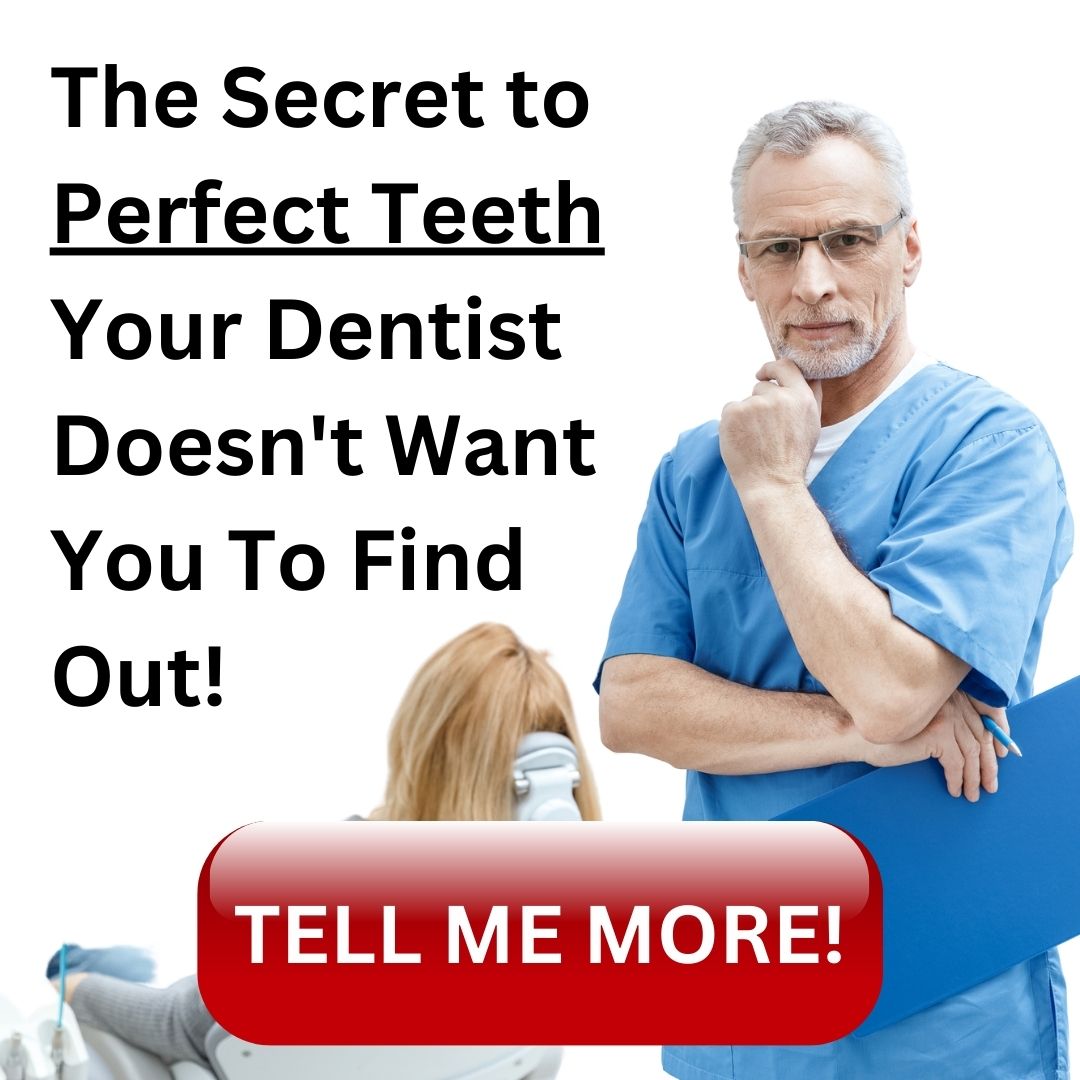 This includes replacing missing teeth, closing gaps, shaping and reshaping teeth to make them look even, color correction, whitening, etc. Basically, cosmetic dentistry focuses on improving the facial appearance of the patient.
Different types of cosmetic dentistry services
The different types of cosmetic dentistry services include:
Cosmetic bonding
Dental crowns
Enamel shaping
Gum shaping
Fillings
Dentures
Implant restorations
Whitening
Veneers
Orthodontics
If you are looking to improve your smile, treat various dental issues, and make your teeth look aesthetically pleasing, then you might want to consider working with a dental practice specializing in cosmetic work.
Note that you don't necessarily need to know going into the consultation what needs to be done to your teeth. That is the job of your dentist. However, it is good to have an idea of what you want and what your goal is. Moreover, you also want to let your dentist know if you have a specific timeline. Many people decide to go for cosmetic dentistry procedures before their big day, like weddings, birthday celebrations, etc.
So hut how do you find the right cosmetic dentist for you? How do you narrow your search in a vast concrete jungle like New York City?
Finding a cosmetic dentist
As said earlier, there are lots of choices out there, especially in big metropolitan cities like New York. Many people opt for the nearest and/or the cheapest dental clinic they can find. But as with most things in life, be careful when opting for the cheapest. The phrase "you get what you pay for" couldn't be more applicable in cosmetic dentistry.
Cosmetic dentistry is more about aesthetics, and aesthetics require skills and experience. Both factors affect a dental professional's service price. This is why cosmetic dentists are usually more expensive than general dentistry.
The good news is that most dentists out there are willing to help their patients find the right treatment that fits within their budget and financial position. With that said, the first step you need to take is to find one in your area. Here are a few tips:
Local search
Google is your friend, and most businesses today, if not all, are present on social media and all of the major search engines. A quick search online will give enough options to choose from. Doing your local search, however, means taking extra time to learn more about the dentist, his/her clinic, and the quality of their services. Luckily for you, there is enough information on this online, from Google and Yelp reviews, Facebook page reviews, etc. Read these reviews before scheduling your first appointment and have a good idea of the dental clinics and dental specialists you are considering.
Through your insurance provider
Health and dental insurance providers have partner clinics and practitioners in their network. You can find these from their catalog, which is a great starting point. A simple search online and in their website should give you a list of names.
There is a catch though – keep in mind that many dental insurance providers cover only restorative procedures deemed medically necessary, they don't usually cover elective and cosmetic procedures. If your procedure is both medically necessary and aesthetic improvement, then there is a good chance you can get coverage from that procedure.
Choose an AACD member dentist
Another good option is to search for dental professionals through professional membership organizations like the American Academy of Cosmetic Dentistry (AACD). They have a directory on their website for all accredited dentists in their organization.
The AACD is the premier dental resource for anyone looking to beautify their smile and boost their confidence with a healthy and aesthetically pleasing set of teeth. They believe that cosmetic dentistry should complement the overall oral and general health of their patients.
Members of this accreditation and fellowship program receive education and training on the latest methods, techniques, and products through their conferences, publications, and workshop programs. This means member dentists of their organization are able to stay ahead of their peers by keeping up to date with the latest trends and technology for esthetic and systemic oral health practice. This means by choosing an AACD-accredited cosmetic dentist, you can expect to receive the best and most up-to-date care available.
How to find the right cosmetic dentist for you
Finding cosmetic dentists in your area can be as easy as a quick search online. However, finding the right one for you that suits all your preferences and needs can be tricky. There are tons of things you need to consider, from cost, convenience, your confidence in the dentist's skills, etc. Here are some tips to narrow down your options.
Know what you really want
Though it was said earlier that you don't really need to know exactly what kind of procedure that you need to fix your problem, it pays to ask yourself what exactly do you need to change about your smile. Take a good look in the mirror and ask these questions:
What bothers you about your teeth and your overall smile? Is it the spacing of your teeth? The appearance of your gums? Misaligned or disfigured teeth?
What type of smile do you want to have? Do you want to look dazzling each time you smile? Do you want a perfect set of teeth? Or do you want to have a more natural smile?
You can search for your favorite celebrities online or scan through magazines and newspapers and see how attractive people smile.
Get referrals
Sometimes the best referral you can get is from the people around you. Talk to your friends, co-workers, or family members who have had cosmetic dentistry. Asking for referrals from people you personally know will give you a good perspective of their experience – which will also be your experience.
While their referrals don't necessarily need to be the deciding factor, you can use them to narrow your options down to a few names. Moreover, you can ask your general dentist for referrals too.
Speak to your regular dentist
Chances are they know someone in their field who specializes in cosmetic dentistry. Again, their referral should not be a deciding factor (you still need to do your own research as well), but considering their knowledge in the industry, their words should carry more weight.
Look for certifications and credentials
Anyone can easily say they are the best, but not everyone can say they have the credentials and certifications to back their words up. Thus, pay attention to their credentials and certifications, especially to trusted accreditation organizations like the American Academy of Cosmetic Dentistry. While this doesn't always guarantee that they are good cosmetic dentists, it does show they are serious about their profession and they have kept themselves up-to-date with the latest trends, practices, techniques, and methods in cosmetic dentistry.
You can also check online to verify their credentials and certificates and find out where exactly they trained, what continuing education programs they have gone through, and other professional associations they belong to.
Check whether their office hours work with your schedule
There is no sense in looking for a good cosmetic dentist with office hours you cannot meet. While most dental clinics are open during business hours, some stay open past 5 PM or 6 PM to accommodate patients after their working hours.
Also, note that many dental clinics have strange schedules. Some are open half-day and change it throughout the week. If your only available time is Friday afternoon, then there is no point in choosing clinics that are closed on Friday afternoon.
Make sure they have continuing education
Understand that general dentistry programs don't provide training for cosmetic dentistry. This means cosmetic dentists have completed post-graduate training in relation to their branch of dentistry. Many cosmetic dentistry institutions provide continuing education for their member professionals to keep them up to date with the latest trends and practices in their field.
Make sure they offer payment plans that suit your budget
Cosmetic dentistry services aren't cheap. The good news is, that most dentists and clinics offer payment plan options to ease the burden of expensive price tags for their services. This is extremely important, as most elective procedures are not covered by dental insurance.
Your best bet is to find a dentist that provides payment plans so you don't have to pay a huge amount of money upfront or clinics that accept credit card payments.
Checkout their clinic
Visit your prospective cosmetic dentist's dental clinic and get a good feel of the atmosphere in their place of work. Do you feel comfortable? Are they accommodating you? Are they answering your questions?
Ask about their treatments technology, especially their anesthetics
Most people find dental procedures stressful. This is where the benefits of sedation get into the picture. However, there are many different anesthesia practices in dentistry, so make sure the technology and technique they use are not dated and you feel comfortable about the whole process.
Check out how much time they dedicate to cosmetic dentistry
Since you are opting for a cosmetic dentistry procedure, then it just makes sense to work with a dental professional who focuses on cosmetic dentistry. Thus, look for a dental specialist who has invested in improving his/her knowledge in various cosmetic dentistry procedures and has done numerous themselves.
Check out their portfolio
They should have an ample amount of before-and-after photos about their practice, whether on their website, dental clinic walls, brochures, coffee table magazine, etc. They should be proud of their work. This will give you an idea of their practice and how much they can change your smile and solve your dilemma.
Note that commercially-produced before-and-after samples exist. So make sure the photos they show are actually their work.
FAQ on Cosmetic Dentistry in New York City
If you are looking for the best professionals that offer cosmetic dentistry in New York City, here are commonly asked questions you might encounter.
What dentist do celebrities use in NYC?
There are many dental care specialists in New York City, especially those claiming to help customers achieve their beautiful smiles. You can do a quick search for them online to learn about the amazing experience and outstanding results that they can offer dental patients. Make sure to use third-party review sites to know about the dental practice in New York that are highly recommended.
How much do veneers cost in NYC?
The average cost of veneers in NYC starts at $1,500 and can go up to $4,000. It will vary based on the dental issues and the procedure done. Location can be a factor, too. For example, the costs of cosmetic dental services in Central Park could differ from the cost of the same procedure in a dental office in Manhattan.
How much does it cost to fix your teeth in NYC?
The average cost to fix a full set of teeth in NYC can range from $1,500 to $6,000. The cost of smile makeovers in New York City is higher than the national average.
The Takeaway
You may never run out of cosmetic dentistry clinics to choose from in New York City, but finding the right dentist for you will not only make the whole process easier but he/she can also make the experience more enjoyable.