Are you looking for the best natural mouth wash on the market? If so, let us help you find it.
Mouthwash is a convenient solution when you need fresh breath in a hurry. However, your mouthwash may cause more harm than good if you are using the wrong kind.
If you are like most people, you probably aren't aware that some ingredients in traditional mouthwash can actually worsen your breath and cause other issues in the long run. Regular mouthwash contains potentially harmful chemicals and additives that are detrimental to your oral health.
This is why it is always best to use natural mouthwash to clean and refresh your mouth. It's simple, really: By using more natural ingredients in the formul you reduce the risk of endangering your oral health.
In this article, we'll name all of the best natural mouthwash brands to consider using, as well as give you other important information about maintaining fresher breath naturally.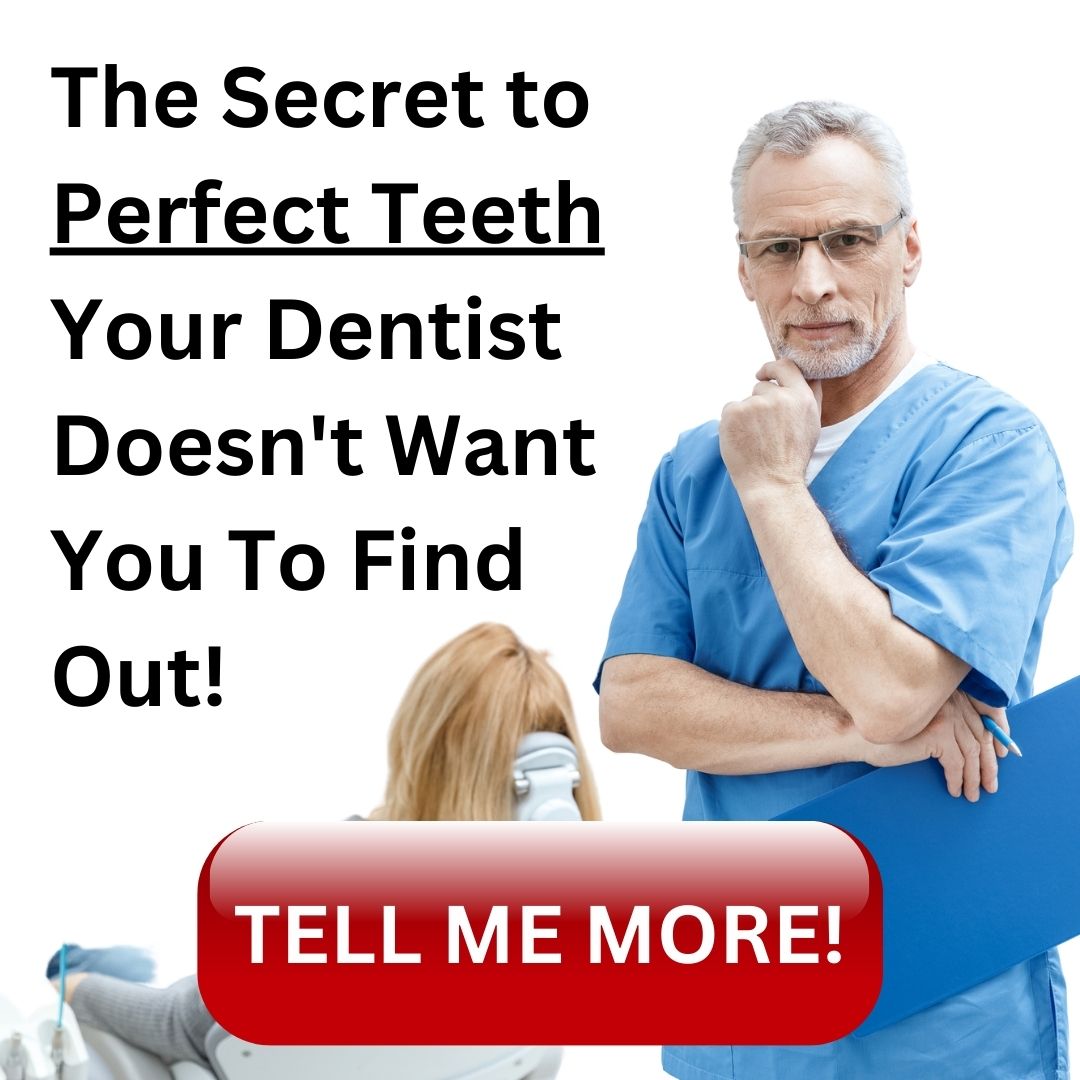 Best natural mouthwash products on the market
Here comes a list of the best natural mouthwashes on the market, as well as their advantages and disadvantages. Knowing what the options are gives you the knowledge you need you to make an informed decision about what the best natural mouthwash is for you.
TheraBreath Fresh Breath Oral Rinse
TheraBreath is a well-known natural mouthwash that users claim keeps their breath fresh for several hours. And the formula can do so without the use of alcohol.
Instead, the TheraBreath Fresh Breath Oral Rinse formula uses oxygen to reduce odour. OXYD-8, an oxygen-producing compound is makes this possible. Because anaerobic bacteria cause bad breath, they simply cant' survive in an oxygen-rich environment.
This mouthwash formula is strong enough to get rid of morning breath and keep your mouth feeling deliciously fresh and clean all day. And as an extra bonus, it has a mild taste and doesn't cause a burning sensation when you use it.
Pros
Can keep your breath fresh for hours
No burning or stinging sensation
Cons
Not everyone may like its minty flavor
The Natural Dentist Healthy Gums Mouth Rinse
If you have a problem with bleeding gums, The Natural Dentist Healthy Gums Mouth Rinse is worth a try. It claims to treat bleeding gums, fight off gingivitis, kills, bad breath germs, and freshen breath.
This mouthwash contains no alcohol, harsh chemicals, preservatives, or common irritants that are found in plenty of other brands. It is also free of artificial flavours, colours and sweeteners. Instead of abrasive ingredients, this mouthwash contains aloe vera, which is more soothing.
The company claims that its all-natural formula kills bacteria and plaque while being gentle on the gums, so if you have sensitive gums or gum disease, this is a great option for you.
Pros
Targets and improves gum health
All-natural formula
Cons
The peppermint flavor is quite strong (some may love it, others may not)
CloSYS Ultra Sensitive Mouthwash
CloSYS Ultra Sensitive Mouthwash distinguishes itself by allowing you to customise the taste of your mouthwash. It is an odourless and alcohol-free mouthwash.
CloSYS Ultra Sensitive Mouthwash comes with a peppermint oil-based flavour control dropper, meaning you're in control of how strong the taste is. This is great for people who can't stand the taste of traditional mouthwash.
Besides, the formula is also ideal for people who have sensitive gums and teeth because it is fluoride-free and gentle.
Pros
You can control the strength of the flavor
The formula is fast-acting
Cons
Not everyone will love the peppermint flavor
Hello Naturally Healthy Antigingivitis Mouthwash
If you're looking for an all-natural mouthwash that's easy to find at any drugstore, Hello Naturally Healthy Antigingivitis Mouthwash is a great choice. This mouthwash is mild and has no fluoride or alcohol.
Instead of the classic ingredients, Hello Naturally Healthy Antigingivitis Mouthwash uses aloe vera as an active ingredient, with the brand claiming that it aids in the removal of bacteria and plaque. While killing bacteria, the fluoride-free formula feels gentle and soothing.
Hello Naturally Healthy Antigingivitis Mouthwash comes in three flavours of mouthwash available: mint, peppermint and watermelon. Choose whichever flavor appeals to you – they're equally healthy and natural!
Pros
Three flavors to choose from
Leaves a slight cooling sensation
Cons
The bottle is difficult to open
JASON Healthy Mouth Tartar Control Cinnamon Clove Fresh Breath Mouthwash
Try JASON Healthy Mouth Tartar Control Cinnamon Clove Fresh Breath Mouthwash if you dislike the natural mint flavour found in most mouthwashes. For those who prefer a spicier flavour, this mouthwash has a cinnamon and cloves flavour.
This natural mouthwash contains tea tree oil, perilla seed oil extract, aloe vera, and grapefruit seed extract in its formulation. The formula is also free of alcohol, parabens, and other irritants.
Pros
Has a delicious, spicy cinnamon flavor
Despite the potent flavor, there is no burning or stinging sensation
Cons
The flavor may not appeal to everyone
Tom's of Maine Refreshing Mint Sea Salt Mouthwash
If you're the type of person who likes to stock up on things, Tom's of Maine sells this alcohol-free mouthwash in six-packs that will last you at least four months.
Tom's of Maine Refreshing Mint Sea Salt Mouthwash uses a combination of naturally rich sea salts and aloe vera gel to kill bacteria and clean your mouth and gums while providing your mouth with the minty freshness that gets rid of bad breath.
Pros
Provides long-lasting freshness
Comes in different flavors
Cons
It leaves a pretty strong aftertaste
Oxyfresh Fresh Breath Lemon Mint Mouthwash
If you prefer a fruity flavour, consider trying Oxyfresh Fresh Breath Lemon Mint Mouthwash. Its alcohol-free formula cleans and flavours with mild aloe vera juice.
The flavour is a blend of orange, lime, grapefruit, lemon, and spearmint, with a pleasant lemon mint aftertaste that lingers on the tongue.
Pros
Comes with a unique citrusy mint flavor that many will love
It comes with a hydrating formula
Cons
The taste may be too sweet for some
Lumineux Oral Essentials Whitening Mouthwash
If you are looking for a mouthwash that whitens your teeth without toxic chemicals, Lumineux Oral Essentials Whitening Mouthwash may be the best bet for you. It claims to whiten teeth while keeping the tooth enamel protected and without giving you sensitivity.
But you must know that it uses hydrogen peroxide as a whitening agent. Except for the hydrogen peroxide, everything else is all-natural. There are no alcohol, fluoride, or preservatives in the formula.
The best thing about this product is that it is also very affordable. You can buy Lumineux Oral Essentials Whitening Mouthwash in most stores with a price tag under $10.
Pros
Helps whiten teeth despite being fluoride-free.
Affordable product.
Cons
What to look for in a natural mouthwash
Still can't decide which natural mouthwash is best for you? Here are some things to consider when comparing products.
Ingredients
When making a purchase, it is important to read the label properly. It may seem like a time-consuming task, particularly when reading fine and small print, but it is always worth it because it gives you the info you need to make the right decision. And of course, once you have found a natural mouthwash that works for you, you can keep buying the same one again and again.
Some natural mouthwashes contain a lot of natural ingredients, but not all of them, so always double-check the ingredient list if you have specific ingredients you want to avoid or if you have any allergies.
Additives
Even natural mouthwashes can come with different added ingredients. For instance, if you want to avoid an acidic mouth, you should look for baking soda as an additive. If you want a formula that can whiten teeth, you may want activated charcoal as an additive.
Flavor
Because mouthwash is a product that you will use on a daily basis, it should taste good to you. At the very least, it shouldn't taste bad. Most natural mouthwashes have minty flavours, but some stand out with unique flavos such as watermelon or cinnamon.
Ingredients that you want to avoid in mouthwash
Here is a list of mouthwash ingredients to avoid as they are known to cause more damage to your oral hygiene in the long run:
Alcohol
Artificial coloring or dye
Artificial sweeteners
Chlorhexidine
Cocamidopropyl betaine
Formaldehyde
Fragrance
Parabens
PEG-40 hydrogenated oils
Poloxamer 407
Polysorbate 20 and 80
Sodium Laureth Sulfate (SLES)
Sodium Lauryl Sulfate (SLS)
Triclosan
Why switch to a natural mouthwash product?
Want to know more about the reasons why you should make the switch to a more natural formula when it comes to mouthwash? Well, here you go:
The natural ingredients have been tested over time
People have known about the health benefits of naturally derived ingredients for thousands of years. In this day and age, numerous studies have been conducted to demonstrate the antibacterial, anti-inflammatory, and antimicrobial effectiveness of mouthwashes made with natural ingredients.
You get natural antibacterial properties
Natural mouthwash products make use of essential oils, which have been proven to be effective when it comes to preventing gum disease. The organic essential oils also do not contribute to the rise of antibacterial-resistant bacteria like the additive triclosan does. Commercial mouthwashes make use of triclosan as their antibacterial agent.
Natural mouthwash does not have harsh additives
Additives like alcohol, triclosan, and sodium lauryl sulfate (SLS) are harsh on the oral tissue – especially for those who have a compromised immune system like diabetics, chemotherapy patients, or those with arthritis. The fact that natural mouth rinse products do not have any strong chemicals in them can prevent any uncomfortable and unnecessary side effects.
Their formula is gentle enough for those who have sensitivity
Nowadays, oral sensitivity is fairly common. If you have sensitive gums or teeth, you should definitely start using a gentler mouthwash. Natural mouthwash products typically do not contain alcohol to avoid discomfort such as pain and stinging. What's more, botanical extracts frequently hydrate and soothe sensitivity in the oral tissues.
Natural mouthwash is smoother to use
Alcohol is used as an active ingredient in most commercial mouthwashes to kill bacteria. Although it works well, it causes mouth dryness and a burning sensation. Natural mouthwash does not have this particular problem since it does not contain any alcohol.
Natural mouthwash won't dry up your mouth
Because the formula reduces saliva production, using alcohol-based mouthwash on a regular basis can cause dry mouth. Having less saliva is harmful to your oral health; not only is it uncomfortable, but it also increases your chances of developing oral health conditions like cavities and gum disease.
Natural mouthwash is just as effective as commercial mouthwash
The fact that a mouthwash is all-natural does not imply that it is of poor quality. As previously stated, the natural ingredients have been researched and tested over time. They work better at restoring fresh breath.
Natural mouthwash contains more antibacterial, antimicrobial, antifungal, and anti-inflammatory properties than commercial mouthwash.
Frequently Asked Questions (FAQs)
What are the benefits of using mouthwash
There are numerous advantages to using mouthwash, especially if you choose one of the excellent natural options we've covered in this article.
According to the American Dental Association (ADA), mouthwashes can help reduce the risk of gingivitis, slow tartar formation, and prevent tooth decay. Also, mouthwash is an excellent alternative for those who have difficulty flossing.
Keep in mind that brushing and flossing should remain your primary method of maintaining dental and oral health. You cannot replace them with mouthwash, convenient as that would be.
What is the best way to use natural mouthwashes?
Always brush your teeth first and then use your mouthwash as the other way around is not ideal.
Is it safe to swallow natural mouthwash?
It is always best not to swallow mouthwash, even if it is natural. This is due to the fact that certain chemicals in the formula, both synthetic and natural, are beneficial in your teeth but can be harmful if swallowed.
Essential oils, such as tea tree oil, can be excellent ingredients in natural mouthwash, but may be toxic when consumed. So, proceed with caution and care when using mouthwash, even the natural variety.
Can kids use mouthwash?
The American Dental Association (ADA) recommends that children aged seven and up begin using mouthwash. When your child first starts using mouthwash, supervise them using it to make sure they aren't swallowing.
The reason why younger children shouldn't use mouthwash is that they have a much higher likelihood of accidentally swallowing it.
What can I do to maintain good oral hygiene?
If you stick to these practises, it'll help you maintain better oral hygiene and breath:
Don't simply rinse your mouth. Always brush and floss – and then use mouthwash to take care of the rest. Brushing and flossing your teeth is critical for removing plaque and keeping your breath fresh.
Scrape your tongue daily to avoid plaque buildup and the resulting bad breath.
Consume a diet high in carbohydrates and sugar. As a result, the oral microbiome becomes unbalanced, resulting in bad breath.
Finally, you should schedule and attend regular dental exams.
Conclusion
Dentists often don't stress the importance of mouthwash because brushing and flossing are more important. However, if using mouthwash is an important part of your oral hygiene routine, you should do it correctly and with the proper product.
Commercial mouthwashes contain chemicals and additives that can be exceptionally harmful to your health over time. Because of this, more and more people are opting for healthier alternatives, such as mouthwash made entirely of natural ingredients.
Natural mouthwash is easy to find, thanks to the growing demand for healthier alternatives. Make the switch to a natural mouthwash now that you know which natural mouthwashes are the best to keep your breath fresh and your oral health at its best.